About this item
1. Filtration Capacity: This filter is suitable for ponds with a normal fish load of 2500 gallons and ponds with a heavy fish load of 1500 gallons. Very powerful filter, it is a high efficiency filter for pond purification and one of our best selling filters.
2. Hard shell: The filter is made of high-quality materials, and the shell is strong, durable and waterproof. You can place it on the shore or underground. Can be used for a long time.
3. Bulb system: It is equipped with bulbs, which can reduce the reproductive capacity of single-cell algae, reduce the existence of single-cell algae, improve the purification effect, improve water quality, and provide clear and healthy water quality for your fish.
4. Multi-function: It can not only pump water, but also has a good purification effect. It can filter the pond with antibacterial function, which is the best choice for you to clean the pond with one machine. Suitable for gardens, swimming pools, fish ponds, etc.
5. Easy to clean: With automatic cleaning function, it can save a lot of time. Easy and convenient for everyday use.
6. Instructions and after-sales: The filter has a clear instruction manual, and the product web page has video instructions, which can be used easily.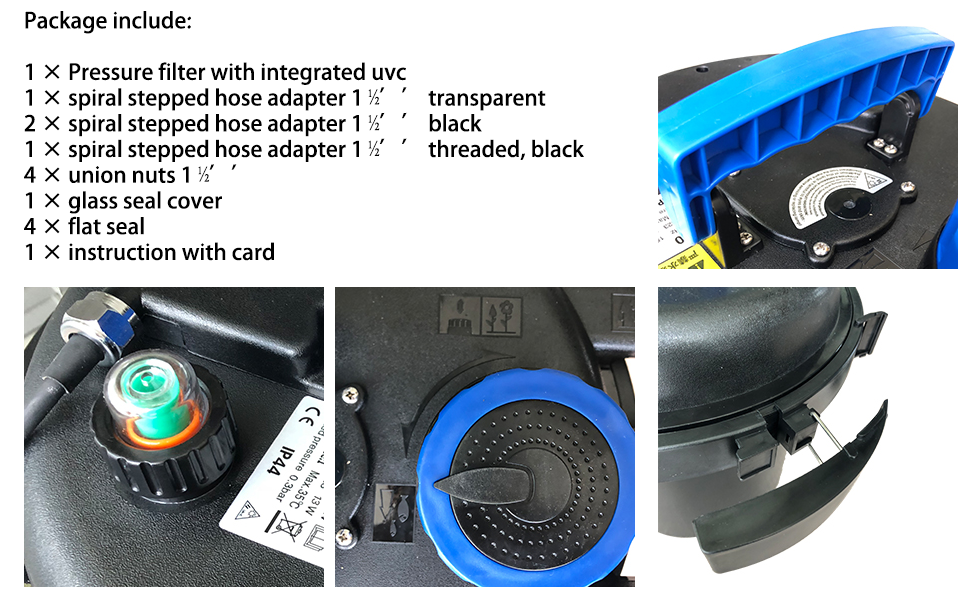 Feature:
Suitable for the garden pond, koi pond, improve the water quality

Effective pressure filters, complete with UVC ultraviolet purifier

Built-In UV bulbs system

easy to maintain and comes with all the parts ready to install

Please note:The item does not include the pump, you need to prepare it by yourself. The pond filter needs to be connected to the pump and used together.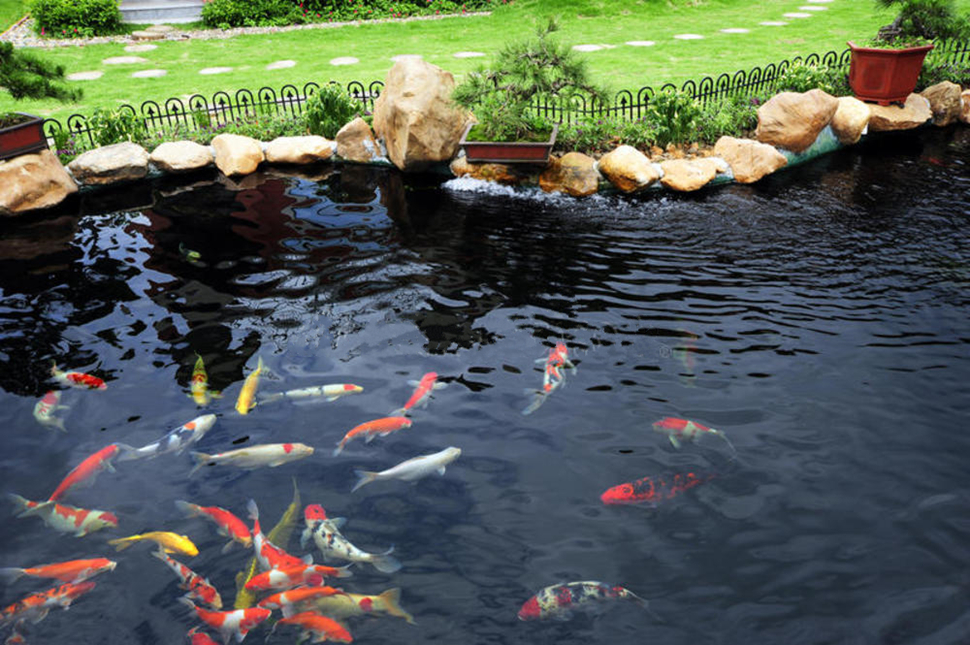 Specifications:
10000L/H:
Connections range (cone type): 3/4", 1", 1 1/4", 1-1/2"

Suitable for ponds with normal fish load 2500 Gal

Suitable for ponds with heavy fish load 1500 Gal

Power of UV-light: 13 Watt

Max Flow-through: 10000 L/H

Filter capacity: 25 Liters

Overall Dimension:380x380x510 mm
If you have any questions within 1 month after receiving the goods, you can contact customer service or email to explain the problem. We will reply you with the fastest speed and the most satisfaction, and solve the problem.