About this item
1. This filter housing is made of high-quality materials, tough, strong, high-strength, durable and waterproof. Can be used for a long time. Garden ponds can be placed on the bank or buried in the ground (provide space). You can put the domestic bathtub in the pre-set cabinet.
2, This filter has a strong filtering capacity, 1600 gallons for normal fish load ponds and 800 gallons for heavy fish loads ponds. Achieve the effect of an ultra-high purification pond, which clarifies and purifies the water before returning it to the pond.
3. This filter has a built-in 13-watt UV lamp, which can reduce the reproduction ability of single-cell algae. Indoors, alternating low-density and high-density filter media pads filter out debris particles to improve water quality and maintain crystal clear water in your fish pond. Provide a healthy environment for fish.
4. This filter can not only pump water, but also can be used to filter the pond with antibacterial function, it is a good choice for you to clean the pond with one machine.
5. This filter has backwash function, easy to operate and automatic cleaning function. Can save a lot of time. It is also convenient for daily use.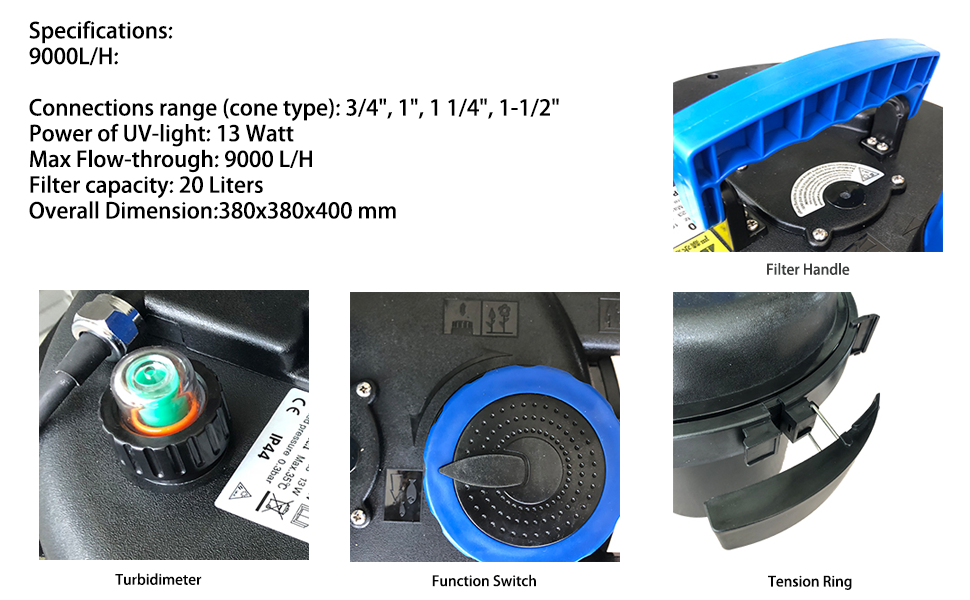 Feature:
Suitable for the garden pond, koi pond, improve the water quality

Effective pressure filters, complete with UVC ultraviolet purifier

Built-In UV bulbs system

easy to maintain and comes with all the parts ready to install

Please note:

The item does not include the pump, you need to prepare it by yourself. The pond filter needs to be connected to the pump and used together.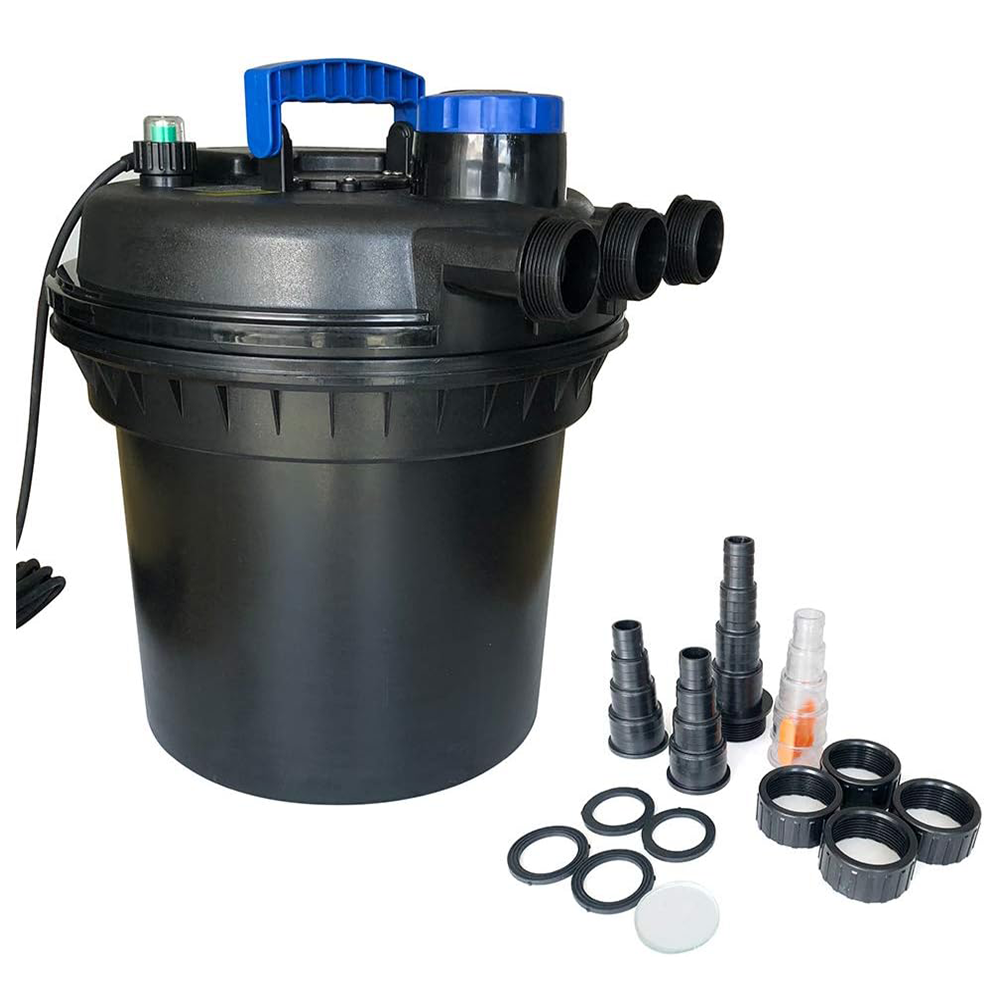 Package include:
1 × Pressure filter with integrated uvc
1 × spiral stepped hose adapter 1 ½'' transparent
2 × spiral stepped hose adapter 1 ½'' black
1 × spiral stepped hose adapter 1 ½'' threaded, black
4 × union nuts 1 ½''
1 × glass seal cover
4 × flat seal
1 × instruction with card